Stampede Tunnel, pg 4.
---
August 1996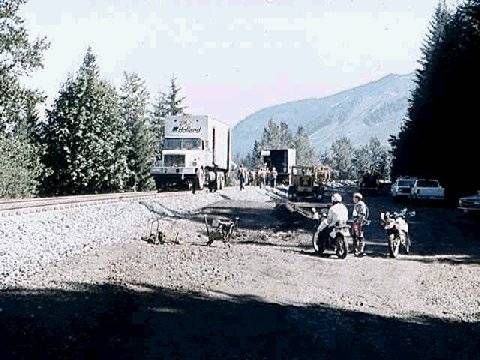 This was about a 1/2 mile east of Martin. We encountered a lot of workers
from Atkinson Construction working on the tracks. Shown here are
several hi-rail trucks equipped with welding equipment.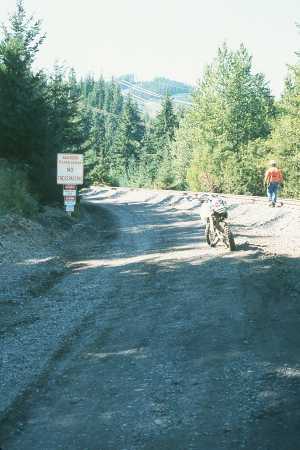 Due to blasting that was occurring near the tunnel
we couldn't go any further west towards Martin.
During construction of the new snow shed at Martin (east end of tunnel)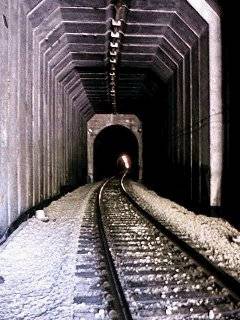 Inside the new snow shed, also visible are
the lights along the ceiling further inside the tunnel.
May 1997 - This is the new snow shed at Stampede.
Return to previous page, or index

---
There have been
visitors since December 13, 1997
---
Please send e-mail with any comments or questions.
Revised 04/02/05
Copyright © 1997, 98 Doug B